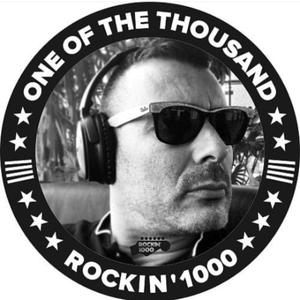 singer
Nuno Meira
"There's only one life and I'll make sure I'll live it to the fullest, on my own terms."

2020
Offenbach Am Main, Germany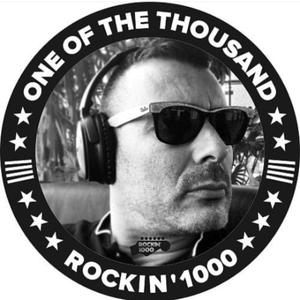 Voce
Nuno Meira
"There's only one life and I'll make sure I'll live it to the fullest, on my own terms."

2020
Author, Composer, Photographer registered in the SPA (Sociedade Portuguesa de Autores-Portuguese Author´s Society). MEIR AA Z was born in Porto, Portugal. It is a late self-taught musician, lyricist, singer, and graphic artist (with a short incursion on cinema and TV) that tacitly uses a cinematic, dramatic, no-barriers approach to his work. His music is in the style of Spoken Word with messages declaimed in the form of poems or prose. However, it can also passionately incur on singing and melodic sets. Some artists that majorly influence his Spoken Word style are "Ursula Rucker" and "The Disposable Heroes of Hiphoprisy", in particular, their William S. Burroughs-based album "Spare Ass Annie and Other Tales". Other influences range from "Jah Wobble", "Beastie Boys", "Public Enemy", "Nusrat Fateh Ali Khan", "The Smiths", "Bauhaus/Peter Murphy", "The Cure", "Massive Attack", "Tricky", "Faithless" and other punk, post-punk, new wave, hip hop, trip-hop, electronica heroes. "Jacques Brel", old French classics, and movie soundtracks also juggle in MEIR AA Z's cauldron of influences. A passionate photographer and traveler, the bespoke art graphism in his albums is inspired by his work as an expert in international economic development, agricultural insurance, climate-smart agriculture, and biodiversity. He recently ended his last mission in the Philippines working for a major international development and cooperation governmental organization and a well know CGIAR agriculture research center. With the experience of working and living in, besides his native country of Portugal, 5 additional different countries (Netherlands, Spain, Senegal, Ukraine, Philippines) for more than 20 years and speaking 6 different languages, he uses his work to convey his feelings on the importance of developing ourselves internally and pass on that positive energy to others around us, overcoming the frustrations that limit dialogue between people and cultures, lessening conflict in the world. MEIR AA Z loves irony and the robust articulation of messages such as in the works of Saramago, Kapoor, and Escher. He has his work published on Apple Music, Spotify, Amazon, Deezer, and other major digital platforms and has published two books (Letters to the devil in us and other self-appeasing exercises, volumes I and II) with his lyrics, poems, and graphic art and has licensed his music through the platform SONGTRADR for publicity and cinema. You can also check his work here: www.starnow.com/meiraaz; https://www.starnow.com/media/615278-Teardrop+-+Cover+by+choirinthecloud.com (international collaboration); https://www.starnow.com/media/668970-Waltzing+Matilda+World+4+Peace+Feat+Kate (another international collaboration); www.songtradr.com/meiraaz; https://ebooks.spautores.pt/search?q=meir+aa+z; https://music.apple.com/pt/album/viscus/1440556608?l=en; https://www.imdb.com/name/nm7937453/. On digital platforms look for MEIR AA Z (as it is spelled).